3D printing for jigs & fixtures
Jigs and fixtures are invaluable tools in manufacturing. By 3D printing these tools, you can drastically reduce cost and improve lead times. You also release bandwidth of traditional manufacturing methods, such as CNC milling.


Cut lead times and reduce costs with 3D printed jigs & fixtures
Revolutionize your production process with 3D Printed Jigs & Fixtures
Slice your costs dramatically:
Traditional manufacturing methods are expensive. By 3D printing your production tools, you can eliminate the need for machining and witness a drastic cost reduction. In some cases, it's possible to achieve an incredible 90% cost reduction!
Trim down lead times:
Tired of waiting for weeks to have your tools produced, especially when outsourced? Shift to 3D printing.
This groundbreaking technology cuts the lead time drastically, providing you the tools when you need them, without the long wait.
Endless benefits with 3D Printed jigs and fixtures
Lighten the Load:
Forget about the cumbersome, heavy tools of the past. With 3D printing, your jigs & fixtures are lightweight, and easier to handle, yet maintain the necessary durability.
Boost Ergonomics:
No more settling for "one-size-fits-all" tools. 3D printing allows for customization according to your unique ergonomic requirements, ensuring comfort and efficiency.
Enjoy Unlimited Iterations:
With your in-house 3D printer, you have the freedom to iterate as many times as you want. This gives you the power to refine your tools continuously for optimal performance, without incurring extra costs or time.
Check out the best 3D printers for jigs & fixtures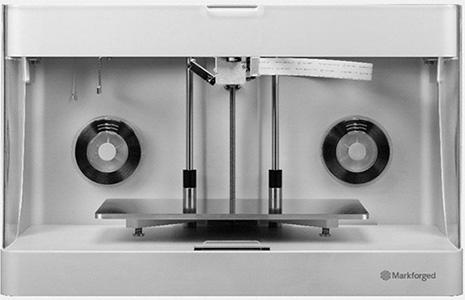 Markforged Mark Two
Flagship Continuous Fiber Composite 3D Printer, built to revolutionize your manufacturing operation.
Markforged X7
The turnkey industrial carbon fiber 3D printer for many types of functional parts.
HP MJF 5200
Unleash new growth and scale your production with HP's workhorse.
3D Systems Figure 4
Making 3D production real with scalable, modular high speed digital molding factory solutions
Sign up for our newsletter
News, articles and special offers to your inbox – also about education.
Get our Buyer's Guide to 3D Printing
Ready to buy a 3D printer? Then make sure to read our buyer's guide. It's a unique source of unbiased information on the pros and cons of each technology, material and application.
Get in touch
We understand investing in the future is a huge decision. That's why we're more than happy to have a talk once you're ready.
Contact us today, and we'll get you to where you need to be.