3D printing for spare parts
3D printing makes it possible to manufacture spare parts on demand. 3D printing has the power to mitigate the supply chain risks associated with sourcing of critical spare parts.
3D printed spare parts at your fingertips
Securing Supply Chains
A growing number of companies are adopting 3D printing as part of their strategy to ensure the availability of supply chain critical spare parts. Long lead times for spare parts can bring production to a standstill if the required parts aren't available in inventory.
Economizing spare part storage
Maintaining and storing a spare parts inventory is costly. 3D printing can significantly reduce these costs since required spare parts can be manufactured locally and on demand.
Furthermore, legacy parts that service providers are unable to supply can be 3D printed, thus prolonging the life of existing hardware.
Why Use 3D Printing for Spare Parts?
On-Demand Manufacturing:
Eliminates the need for large inventories, reducing storage costs.
Local Production:
Shortens lead times, allowing for faster repairs and minimal downtime.
Legacy Part Creation:
Helps maintain older equipment by creating discontinued or hard-to-find parts.
Cost-Effective:
Reduces overall costs associated with maintaining a spare parts inventory.
Prolongs Equipment Lifespan:
By reproducing out-of-production parts, you can extend the life of your existing hardware.
Check out the best 3D printers for spare parts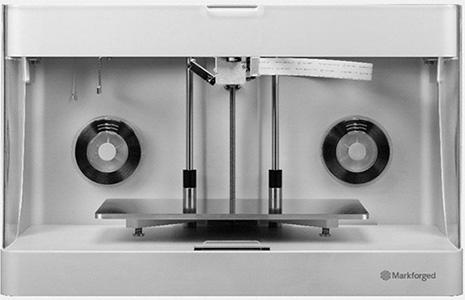 Markforged Mark Two
The FFF desktop 3D printer for tough, high quality Onyx parts.
3D Systems Figure 4
Making 3D production real with scalable, modular high speed digital molding factory solutions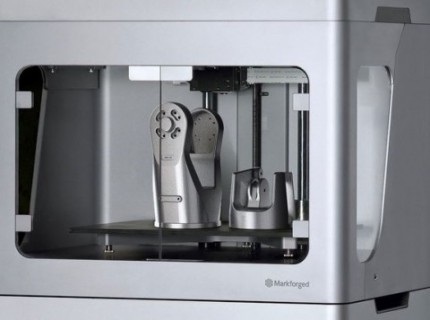 Markforged Metal X
An accessible end-to-end metal 3D printing solution for functional metal parts, next-day.
Markforged X7
The turnkey industrial carbon fiber 3D printer for many types of functional parts.
---
Sign up for our newsletter
News, articles and special offers to your inbox – also about education.
Get our Buyer's Guide to 3D Printing
Ready to buy a 3D printer? Then make sure to read our buyer's guide. It's a unique source of unbiased information on the pros and cons of each technology, material and application.
Get in touch
We understand investing in the future is a huge decision. That's why we're more than happy to have a talk once you're ready.
Contact us today, and we'll get you to where you need to be.