3D printing for spare parts
3D printing makes it possible to manufacture spare parts on demand. 3D printing has the power to mitigate the supply chain risks associated with sourcing of critical spare parts.
3D printed spare parts at your fingertips
A growing number of companies are adopting 3D printing as part of their strategy to ensure the availability of supply chain critical spare parts. Long lead times for spare parts can bring production to a standstill, if the required parts aren't available in inventory.
Maintaining and storing a spare parts inventory is costly. 3D printing can significantly reduce these costs, since required spare parts can be manufactured locally and on demand. Furthermore, legacy parts that service providers are unable to supply can be 3D printed, thus prolonging the life of existing hardware.
Check out the best 3D printers for spare parts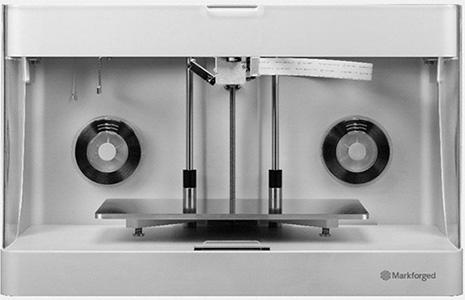 Markforged Mark Two
The FFF desktop 3D printer for tough, high quality Onyx parts.
3D Systems Figure 4
Making 3D production real with scalable, modular high speed digital molding factory solutions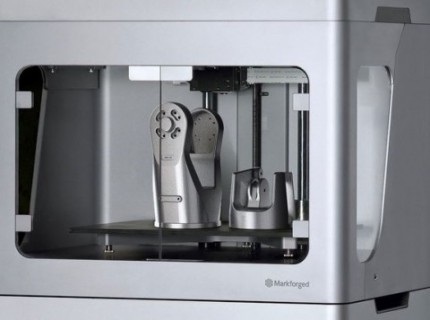 Markforged Metal X
An accessible end-to-end metal 3D printing solution for functional metal parts, next-day.
Markforged X7
The turnkey industrial carbon fiber 3D printer for many types of functional parts.
Related articles
PLM Group is joining forces with Dutch AM automation specialist AM-Flow. The focus for the companies is to investigate the need for automated postprocessing among

The newly released DyeMansion DM60 Black Line is a special limited edition of their proven DM60 combined with a DM60 Reservoir. It is modified and

Is there a difference between 3D printing and additive manufacturing, or AM in short? And if it is the case, why should you need to
Sign up for our newsletter
News, articles and special offers to your inbox – also about education.
Download resources
The current state of 3D printing in the Nordics & Baltics is the only survey covering 3D printing in this interesting region. Now in its second year, we look at how 3D printing is used, who is using it, what 3D printing technologies are used and what the barriers are…

With today's increase in complexity for engineered products and the need for faster production of these products, manufacturers are having to choose between technologies. This ebook will discuss and compare two of the methods used to produce parts, while recognizing that each has its place, and can complement each other in…

This buyer's guide serves as a source of information for engineers looking to add a 3D printer to their manufacturing process. The guide will concentrate on printers and printing technologies best suited for manufacturing applications.
Meet the team
Our team consists of passionate, curious and knowledgeable people who are driven to find the right solution for you.
Get in touch
Want to know more before you invest? Contact us to see what our powerful solutions can do for you.