3D printing for spare parts
3D printing makes it possible to manufacture spare parts on demand. 3D printing has the power to mitigate the supply chain risks associated with sourcing of critical spare parts.
3D printed spare parts at your fingertips
A growing number of companies are adopting 3D printing as part of their strategy to ensure the availability of supply chain critical spare parts. Long lead times for spare parts can bring production to a standstill, if the required parts aren't available in inventory.
Maintaining and storing a spare parts inventory is costly. 3D printing can significantly reduce these costs, since required spare parts can be manufactured locally and on demand. Furthermore, legacy parts that service providers are unable to supply can be 3D printed, thus prolonging the life of existing hardware.
Check out the best 3D printers for spare parts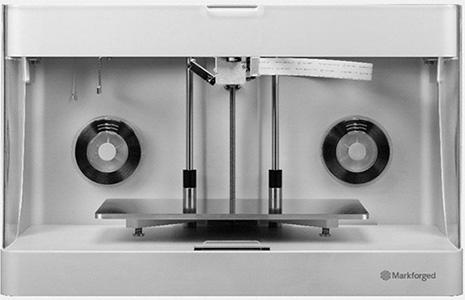 Markforged Mark Two
The FFF desktop 3D printer for tough, high quality Onyx parts.
3D Systems Figure 4
Making 3D production real with scalable, modular high speed digital molding factory solutions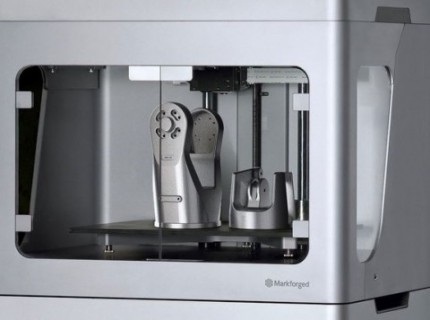 Markforged Metal X
An accessible end-to-end metal 3D printing solution for functional metal parts, next-day.
Markforged X7
The turnkey industrial carbon fiber 3D printer for many types of functional parts.
Learn more about 3D printing
In a bid to cater to the Nordic manufacturing industries' needs for large 3D printed parts with outstanding geometrical accuracy, productivity and longevity, PLM Group

HP 3D printing has hit another milestone with their acclaimed Multi Jet Fusion 3D printing technology. Over 170 million parts have been 3D printed worldwide

The number of 3D print materials has grown extensively the past decade. There is now a multitude of various industrial-grade materials to choose from. Several
Sign up for our newsletter
News, articles and special offers to your inbox – also about education.
Download resources
As the 3D printing market is moving at an increasingly faster pace, it is hard to keep track of developments and the driving forces. But many of these may be crucial and may disrupt markets, technology use and business models in the years to come.

A large part of your company's success hinges on your ability to juggle innovation and quality product development with time and costs. If you've been relying on manual calculations and physical prototyping, this eBook is for you.
Meet the team
Our team consists of passionate, curious and knowledgeable people who are driven to find the right solution for you.
Get in touch
Want to know more before you invest? Contact us to see what our powerful solutions can do for you.