3D printing for tooling
Tooling components are used in many manufacturing processes. Whether it's for injection molding, robotic grippers, stamping or cutting, 3D printing can create both high value and large cost reductions.
3D printed tools help speed up processes and lower costs
Tooling is a generic term that covers several manufacturing processes. Companies rely on these components to create highly efficient production workflows. But tooling is often a complex process that require a lot of resources and time.
Shorter runs with short lead times
3D printing for tooling is ideal when you want to produce shorter runs with short lead times. Unlike milling, cost doesn't increase with complexity.

Wide variety of Materials
There is a wide variety of materials to choose from, that gives you the mechanical properties you need for your tool. We even have carbon fiber reinforcement to give strength equal to aluminium.
Why Use 3D Printing for Tooling?
Rapid prototyping:
Accelerate your design-to-market time. Print and test tools within hours, not weeks.
Cost-efficiency:
Reduce upfront costs. Traditional tooling manufacturing can be pricey, especially for intricate designs or small batch runs.
Complexity without compromise:
Achieve intricate, customized designs without additional costs. Traditional methods can limit design complexity or make it cost-prohibitive.
On-Demand production:
Produce tools precisely when and where you need them, eliminating inventory issues.
Check out the best 3D printers for tooling
3D Systems MJP 2500
Print functional prototypes with the most accurate jetting technology on the market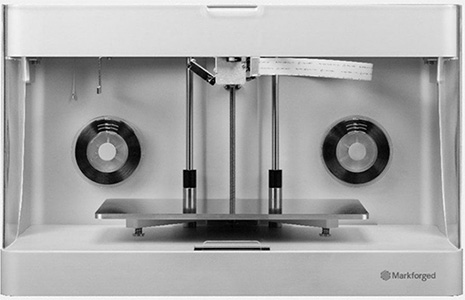 Markforged Mark Two
Flagship Continuous Fiber Composite 3D Printer, built to revolutionize your manufacturing operation.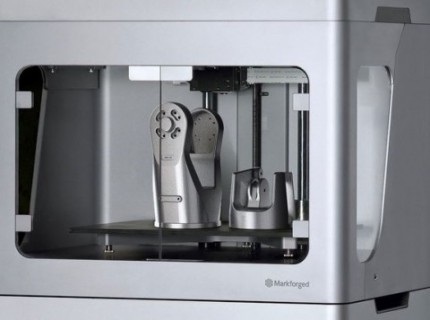 Markforged Metal X
An accessible end-to-end metal 3D printing solution for functional metal parts, next-day.
Markforged X7
The turnkey industrial carbon fiber 3D printer for many types of functional parts.
Read more 3D Printing news
Something truly remarkable is being built at our facility in Värnamo, Sweden. We are building a giant 3D printing park filled with creativity and technological

If you're a product designer, engineer or manufacturer, 3D scanning is a powerful tool that helps you speed up the product development process and create

PLM Group has partnered with PostProcess Technologies, a provider of automated 3D print postprocessing solutions. The partnership means that PLM Group is now offering efficient,
Sign up for our newsletter
News, articles and special offers to your inbox – also about education.
Get our Buyer's Guide to 3D Printing
Ready to buy a 3D printer? Then make sure to read our buyer's guide. It's a unique source of unbiased information on the pros and cons of each technology, material and application.
Meet the team
Our team consists of passionate, curious and knowledgeable people who are driven to find the right solution for you.
Get in touch
We understand investing in the future is a huge decision. That's why we're more than happy to have a talk once you're ready.
Contact us today, and we'll get you to where you need to be.